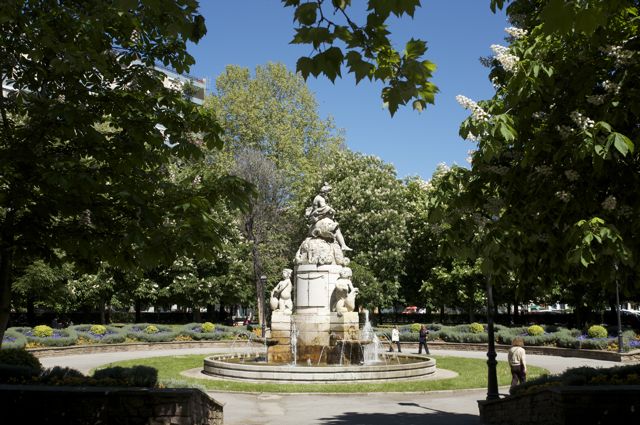 The history of the Park of San Francisco goes back to 1818, when the monks of San Claudio granted the land as a public garden and area for agricultural research.
The centre of the park is occupied by the fountain of Neptune, built in 1789 during the reign of Carlos IV. The fountain was built by Isidro Cruela and designed by the sculptor Mariano Salvatierra and is the largest sculpture in the city. It consists of Neptune holding a trident in his left hand and a jar in the right. He is seated on a rock decorated with plants and seaweed. A dolphin, one of the god's animal symbols, completes the composition. At the bottom three tritons offer a flock of geese to the god of the seas. A beautiful circular basin surrounds the fountain.
The park is an example of 19th century design and is a haven of peace and tranquillity, recognised in the city as a permanent monument, with large chestnut trees, linden and plane trees, whose shade is much appreciated in the summer.