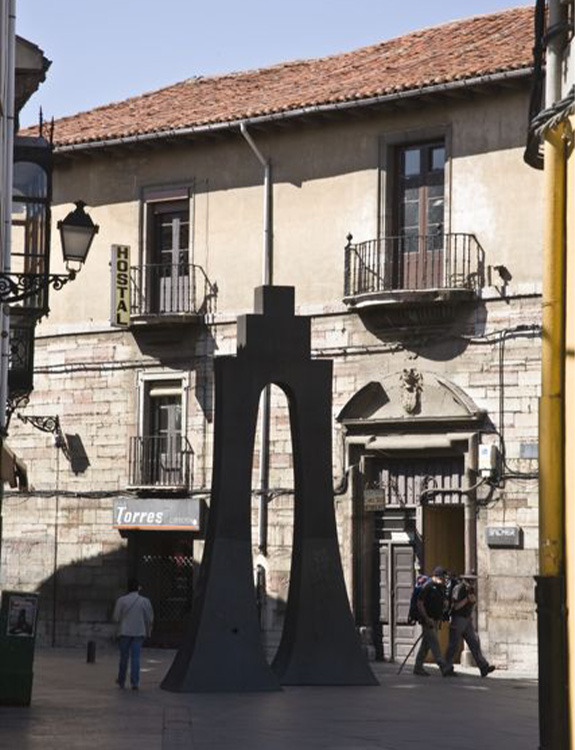 Previously called Plaza de las Cortes de León. The Plaza Torres de Omaña is triangular in shape with a sculpture in the middle called the Arco Viajero, by the Dutch artist Corinne van Bergen.
The plaza itself, situated in the heart of what is commonly called the Barrio Romántico, but is in fact the Barrio de Santa Marina, owes its name to an old palace with towers owned by the Omaña family, located nearby.
A large number of town houses belonging to the Leonese nobility can be found in this part of the city, due to its proximity to San Isidoro where the Infantado and royal family were based.
One remarkable building in the plaza is the 18th century Cardenal Lorenzana palace, the home of Francisco Antonio de Lorenzana, and humanist, born in 1722 in Leon, and who died in Roma in 1804.
In the area occupied by the building opposite is the palace of the marquis of Montevirgen, related to the Quiñones family. The building is also known as the Palacio de Santa Cruz.
Another of the palaces to be seen in the plaza until recently was that of the Marquis de Santa Cruz, which was demolished in 1973.