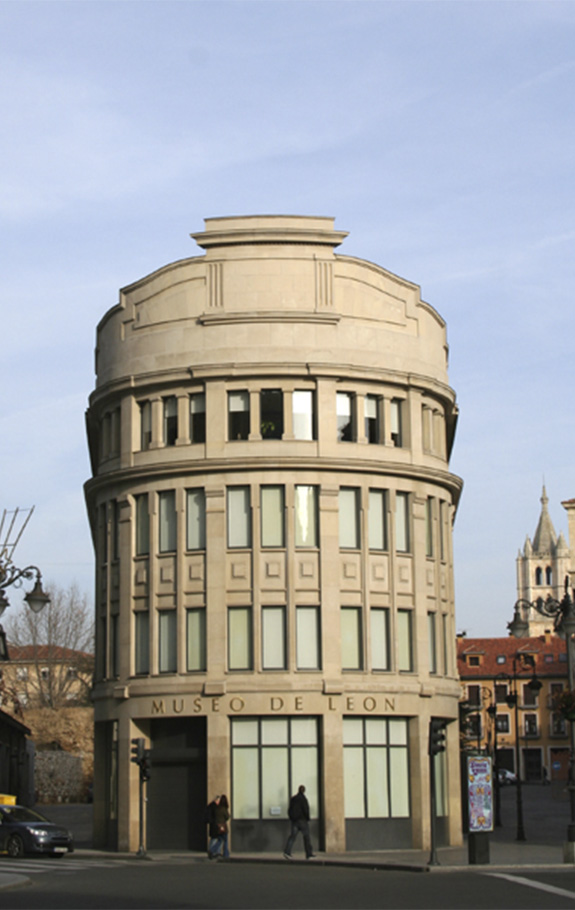 The Museum of Leon is the oldest and largest in the province. It was founded in the 19th century shortly after the national confiscation of church lands, in response to the first finds made in local archaeology. It opened to the public in 1869 in the convent of San Marcos and since then has functioned as the sole state-run museum in Leon, where it maintains, increases, researches and disseminates the publicly owned cultural heritage of the region. In 1987 management of the museum with other provincial museums of the Community were transferred to the Regional Government of Castile and Leon.
Subjects of the museum:
Archaeology, crafts, other cultures, fine arts, epigraphy and numismatics.
Collections:
Description of the history of the province and some of its most significant and famous cultural artefacts.
Observations:
Exhibits ranging in time from the Palaeolithic to the 20th century. Collection of inscriptions with stele and tombstones. Roman mosaics such as the one from Hylas and the Nymphs, Roman iron implements, bronzes, coins, etc.
Medieval: the Mozarabic Cross of Santiago de Peñalba, the Romanesque Calvary of Corullón and the Cristo de Carrizo, in ivory (11th c.). Gold work, furniture, enamel work, etc.
The museum is divided into seven areas of knowledge: Prehistory, Romanisation, the end of the ancient world, the Middle Ages, the Modern Age, the Modern World and finally a panoramic view of the city. It has an exceptional collection of coins and inscriptions of all types and periods.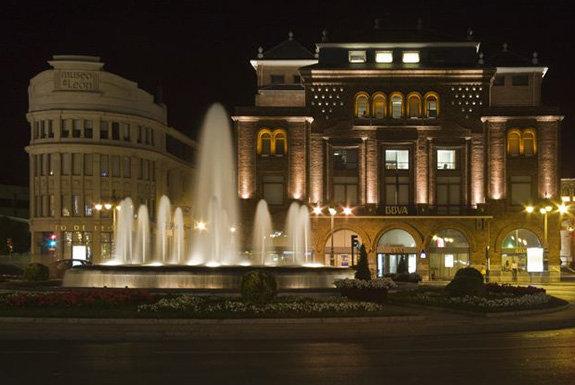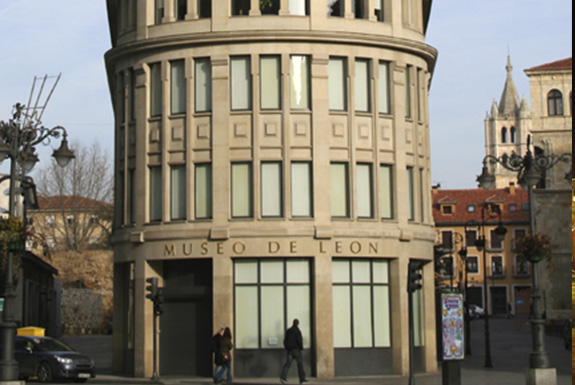 OPENING TIMES
Tuesday to Saturday: 10:00 to 14:00 and 16:00 to 19:00 h.
Sundays and public holidays: 10:00 to 14.00
Free guided visits:
Permanent collection: Tuesday to Saturday: 12:30.
Monographs: Thursday and Saturday: 11:00.
ENTRANCE FEES
1 €
Students <18 and senior citizens: free.
Free entrance: weekends
Contacto
Address: Plaza de Santo Domingo, 8 León 24002
Tel.: +34 987 236 405
Fax: +34 987 221 602
Website: www.museodeleon.com
E-mail: museo.leon@jcyl.es