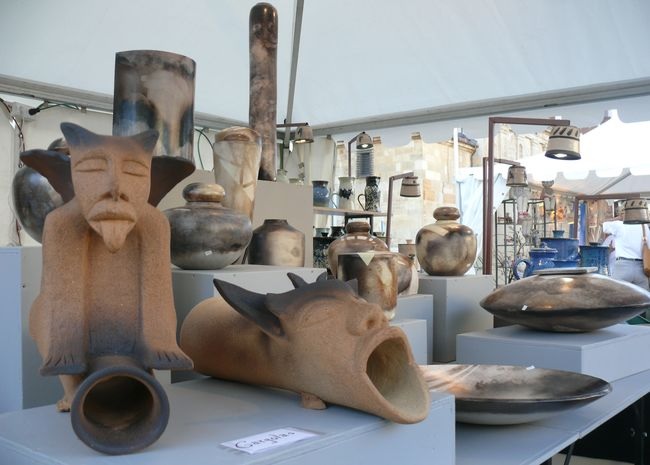 The Pottery and Ceramics Fair has been organised by the Association of Potters of Leon (ACAL), with the collaboration of the City Government of Leon since 1980, and is held in the Plaza San Marcelo, where it fills the plaza with the very best in ceramics and pottery.
The fair is held in October to coincide with the Fiestas de San Froilán, and is recognised throughout Spain for the quality of the artisans who participate in the event.
The aim of the Fair is to educate the public through the work of 40 potters, show and offer the public high quality and exclusive examples of potters' work, and to improve, publicise and open up the cultural spectrum of the city, and increase knowledge of the city's cultural heritage amongst all its citizens.