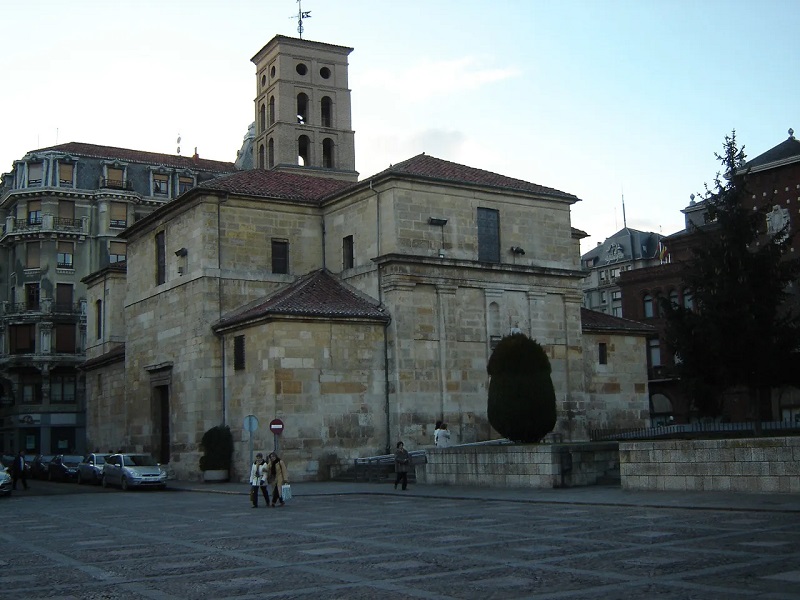 On Saturday, 29 March 1493, the remains of the Roman centurion Marcellus, buried in Tangiers where he was martyred, were brought to Leon by King Ferdinand V. His tomb became part of the traditions and religious life of the city. His remains were deposited in the church named after him.
After being converted into the patron saint of the city, the City Government commemorated the day, which was transferred to Easter Tuesday so as not to coincide with the liturgies of Holy Week. The festival of the patron saint was celebrated with a major event, a town fair. A document signed by Enrique IV in 1466 granting a concession to celebrate the festival says that "it shall commence fifteen days before All Saints and fifteen days after", the festival is held then and two names are used for it, the Fair of San Marcelo or All Saints.
It was the most important fair in the city (mid-18th century). There are two important dates in the veneration of San Marcelo and the participation of the city: the pontifical rescript declaring the festival in October and the meeting of a municipal commission to attend the religious festivals of the city, which includes the saint's day.
Nowadays, municipal representatives go to the cathedral on the Saint's day to join representative of the Chapter, who then go together in a procession to the church of San Marcelo. After venerating the relics, both groups officially bid each other farewell.