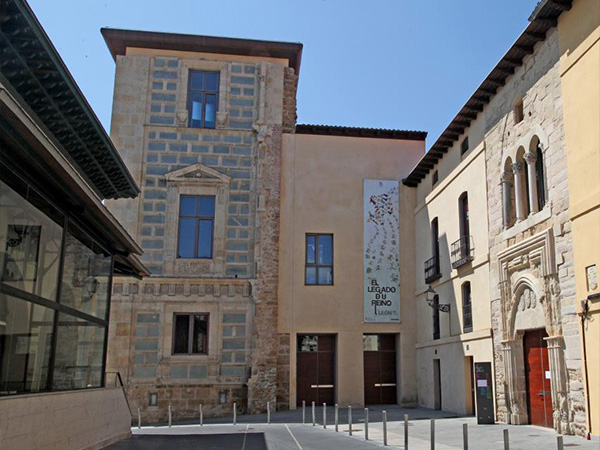 The Conde Luna Palace is home to the Kingdom of Leon Interpretation Centre, a journey through the history of a kingdom whose origins go back to the year 910, in eight rooms that include educational materials and routes that bring the past closer to the visitor.
The scale of the impact left by the Kingdom of Leon throughout history is difficult to measure. It served as a territorial base for the kingdoms of Castile and Portugal, and was a benchmark for culture while also being a pioneer in legislation, laying down the laws that would define the future. Alfonso IX promulgated the first known declaration of rights in the West. The legislative work of the Kingdom of Leon made a major contribution to the development of democracy as we understand it today. For the first time, the people participated in the decisions of the state. The impact of this revolutionary process can still be seen in the form of local open councils.
In 1188, Alfonso IX invited representatives of local towns and cities to the Curia, along with nobles and members of the clergy, and with the active presence of the commoners the first democratic courts were born. The courts recognised and guaranteed the rights of the subjects of the Kingdom of Leon. Culture flourished under the protection of monasteries and city councils, with artistic works of tremendous historical value that have enabled a greater understanding of the period.
The exhibition includes exhibits from the Church of Palat del Rey, which show the religious fervour of the period. There are also replicas of the Bote de Braga and the Cristo de Carrizo, the original of which is in the Museum of Leon
The Renaissance tower is home to the Spanish headquarters of Washington University. The space was granted by the City Government of Leon for students of the University to learn Spanish.
OPENING TIMES
Monday and Wednesday to Sunday: 10:00 a.m. to 9:00 p.m.
Tuesday: 10:00 a.m. to 2:00 p.m.
ENTRANCE FEES
Free entrance
Free guided tours:
Saturdays: 11:00, 13:00 and 17:00.
Sundays and holidays: 11:00 and 13:00
Duration: 1 h; maximum of 5 pax