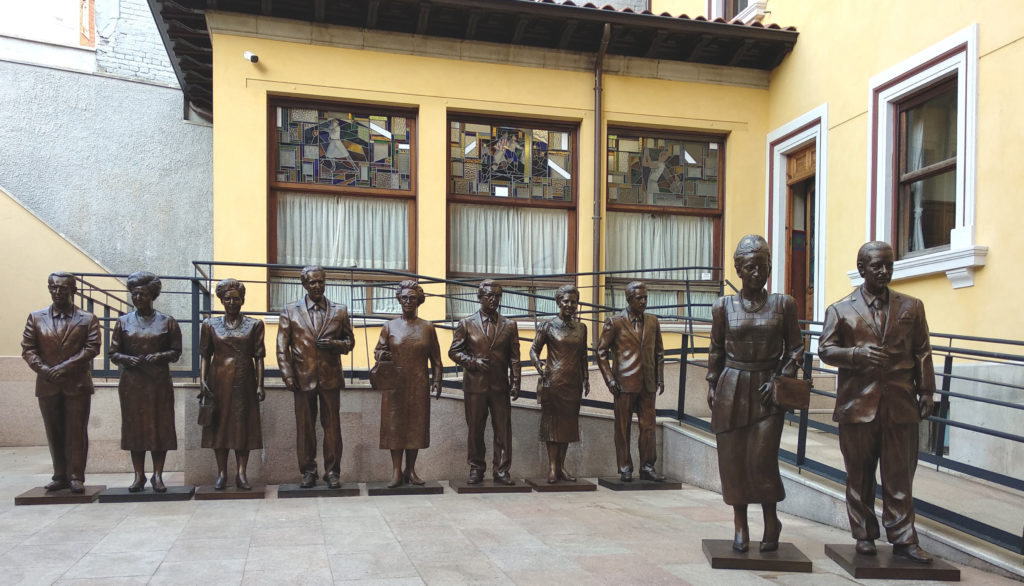 The Museum of Leonese Emigration presents the story of men and women of the province of Leon who emigrated to Mexico to build a world, not for the future but for their times.
The best way to teach is by example and the people who feature in this museum are the best teachers of how to build our destiny.
The aim of the museum is to encourage entrepreneurship amongst children and young people through the example of the hard work and tenacity of Leonese emigrants to South American in the 20th century, especially the people who went to Mexico. It also sets out to transmit the experiences of Leonese emigrants who established their own businesses in Mexico in the 20th century to promote work and values such as honesty, perseverance and respect as the foundations of success, while also contributing towards the knowledge of local history related to emigration to South American in the late 19th and 20th centuries.
The Museum's mission is to contribute towards social development by encouraging new generations, furthering entrepreneurship to enable them to develop their own businesses or seek work that enables them to improve their living conditions, combined with the ongoing objective of evolving as individuals within the community.
The museum has an interactive focus, based on the current trends of "critical museology" and "engagement". Interactive, digital, audiovisual and analogical didactic modules with a didactic approach are used, along with interactions that help to create an atmosphere of involvement that gives meaning and engages the visitor with history.
OPENING TIMES
Tuesday to Friday: 10:00 a.m. to 2:00 p.m. and 4:30 p.m. to 7:00 p.m.
Saturdays and holidays: 10:00 a.m. to 2:00 p.m. and 4:30 p.m. to 6:30 p.m.
Sundays: 10:00 a.m. to 2:00 p.m.
ENTRANCE FEES
3 €
Free: children under 14 years of age accompanied by an adult