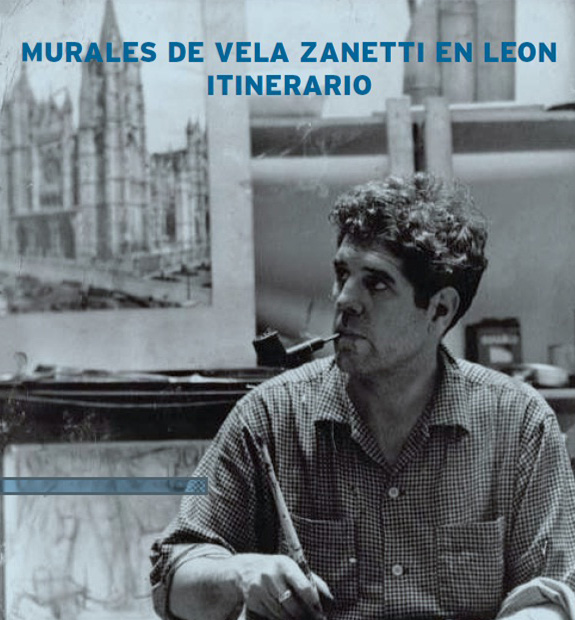 (…) The reception that Leon gave me allowed me to rediscover the heart that beats behind its hard silhouette. My artistic life is a cycle that is finding closure. "Vela Zanetti in Leon", published in Tierra de León, Revista de la Diputación Provincial, 1964, p. 103.
José Vela Zanetti painted a series of murals for the city of Leon after his exile from 1963 to 1972. The series highlights the painter's dedication to mural painting, a form that he used to leave marvellous examples of his work in many parts of the world.
Open since 2009, the Fundación Vela Zanetti has a leaflet available that shows visitors the places where eight such murals can be found.
Leon has the privilege of being home to several famous murals in public buildings, besides the mural titled THE GREAT SPANISH PARNASSUS, on display to the public at the Fundación Vela Zanetti.