A big part of Leon's heart and soul revolves around its cuisine, in going out and enjoying every part of the city with tapas, the king of dishes, without neglecting all the delights that the many and varied restaurants have to offer. Many fiestas in Leon are based on a prized delicacy, such as San Froilán (blood sausage and chorizo till you burst, doughnuts of San Froilán…) Holy Week (for anyone who shares the local passion for going out, where the main feature is "limonada" made with wine and fruit to accompany the tapas). And don't forget, in the 2,000 years of our city's existence, many different cultures have left their mark in one way or another.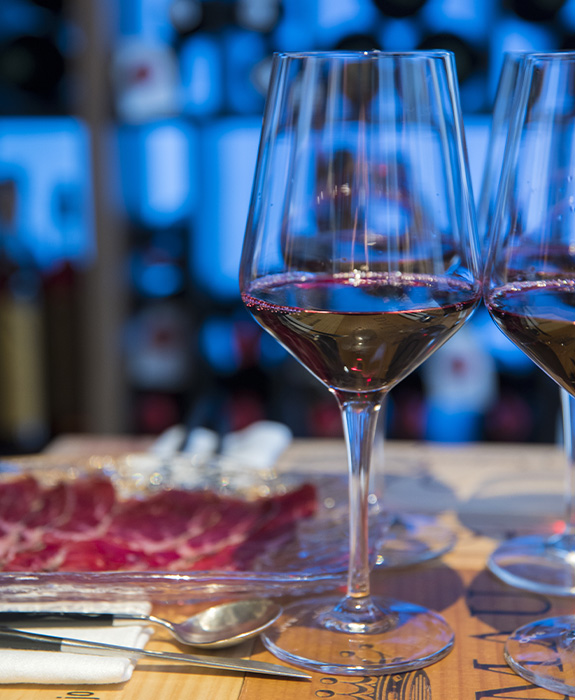 In Leon everything and everyone coexists, from tradition and history based on our culture and heritage, to the avant-garde and modernism of the local architecture, which is given other forms in modern approaches to local dishes and their raw materials.
The mixture of culinary styles can be seen and enjoyed in every corner of Leon and proof of this are the two Michelin-starred restaurants in the city: Cocinandos and Restaurante Pablo, with another one in the province: Muna in Ponferrada, which amaze and delight diners with new ways to create dishes from local produce.
Many restaurants opt for a modern and intuitive cuisine that is always based on the delicious produce to be found nearby. This is the case with famous signature dishes such as cod with beans and squid, orange soda with ice cream and many other creations with special touches for the most distinguished tastes. There is no conflict between tradition and renewal in this type of modern cuisine with its refreshing and creative touches, but there is a strong commitment to local raw materials.
The combinations of the extraordinary wines and craft beers of the region with the amazing culinary creations that form part of popular Leonese culture, become authentic works of art in the Barrio Romántico and the Barrio Húmedo or anywhere else in the city for that matter, which is littered with bars, grill houses and restaurants.
The almost mandatory ritual of snacking as you drink includes everything from legendary boards of cheese and smoked meats to unforgettable slices of potato omelette, spicy potatoes or what local call "tapas del papón", a pot of chickpeas and spinach with cod flakes that is prepared in Holy Week, and served with the traditional "limonada".
When the good weather arrives, and then again, even when it doesn't, the city's plazas and restaurants fill up with chatter and laughter, kindness and hospitality come closest to defining the "charm" that everyone talks about when they talk about Leon.
Don't miss out on a getaway to the province, to discover unforgettable flavours, you have to try the famous Cocido Maragato (stew) in Astorga and its stone built villages of the Maragatería, or the unforgettable taste of a good Botillo del Bierzo, the famous and delicious cecina de chivo in Vegacervera, and the markets and fairs to be discovered in villages, where you can buy authentic gifts for the palate: cheeses made of goat's or sheep's milk, or a mixture of the two.., the delicious chestnuts of the Bierzo region that make a perfect match with meats or desserts. It's hard to decide what to take away with you, and you can be sure that many people of the region have yet to discover all the culinary secrets of their region.