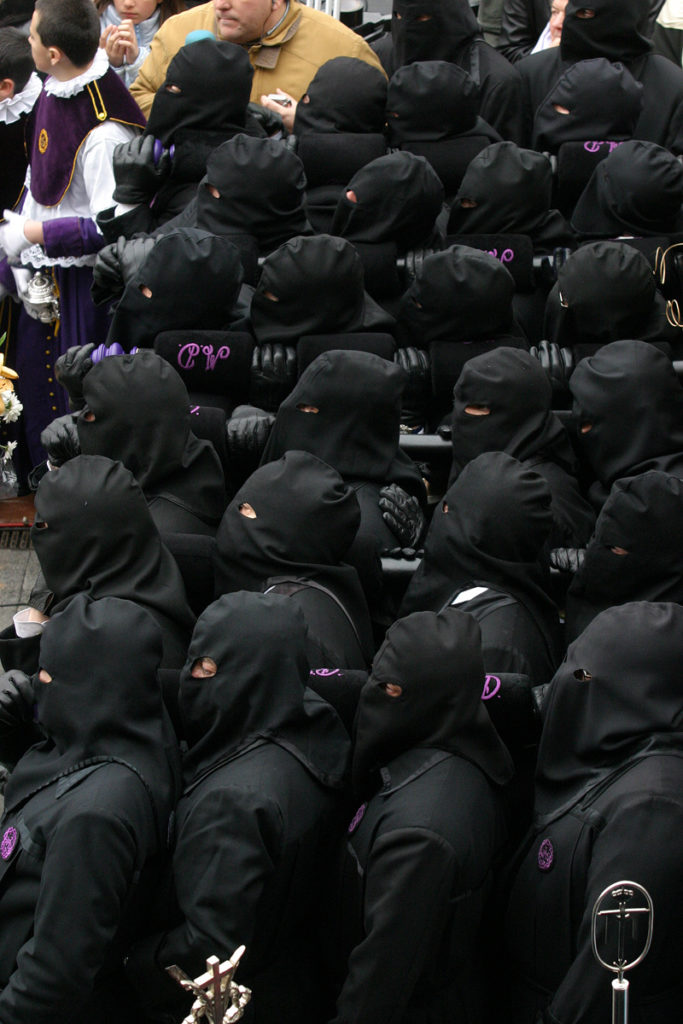 Holy Week in Leon is one of the most important of the Holy Weeks celebrated in Spain. It was declared a "Festival of International Interest for Tourists" in 2002. Seventeen confraternities participate in the event, the oldest of which was founded in 1572 (Nuestra Señora de las Angustias y Soledad) while the most recent one was established in 1994 (Cristo del Gran Poder).
The tradition of Holy Week in Leon goes back to the 16th century, and there are records from the 13th century of mace bearers of the Town Hall attending the Solemn Official Procession of the Holy Burial in the evening of Good Friday, where they pushed the image of the Virgen de la Soledad.
Gustavo Adolfo Bécquer also described the impressive encounter between the Dolorosa and San Juan on Good Friday morning, next to the Old Town Hall, in the Plaza Mayor. The Holy Week in Leon is full of emotional moments and the beauty of its images is endless.
Over the course of ten days, from the spectacular departure on the Friday of Sorrows (20:00) of the image of the Virgen del Camino, popularly known as La del Mercado, to the moment when doves are released on Easter Sunday in the Plaza de la Catedral, locals and visitors share an unforgettable experience in Holy Week.
The images of the Passion that pass through the streets of Leon are beautiful and come from the workshops of artists such as Juan de Juni, Gregorio Fernández, Juan de Angers, Luis Salvador Carmona, Juan de Archeta, Víctor de los Ríos, Ángel Estrada…
A total of sixteen confraternities organise twenty five penitential processions, with 65 images carried by members of the confraternities, five processional vía crucis and a lyrical journey of the Passion that goes around the streets at night to alert members of the confraternities that their procession is about to set off.
No fewer than sixteen thousand locals, popularly known as  "papones", actively participate in Holy Week, while the entire city and a growing number of visitors crowd the streets to see and admire the event.
Alongside the art and religious fervour, there is also time to have a drink of the typical "limonada" offered by many bars in Holy Week. The drink is made of lemonade, sugar, cinnamon, and wine.
Website: www.semanasantaleon.org