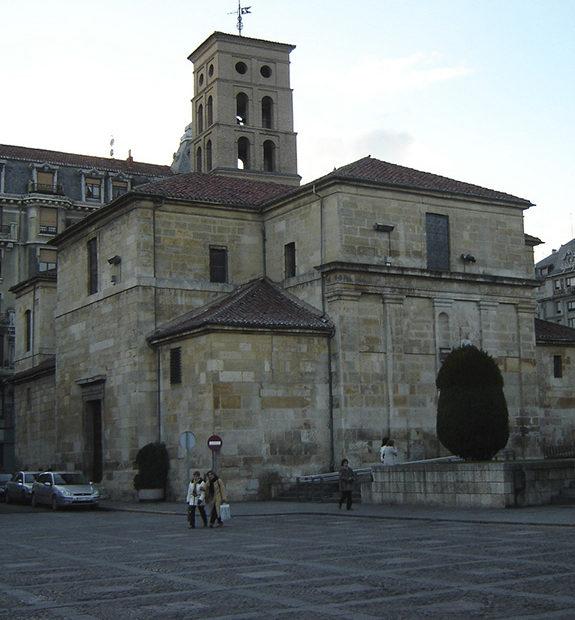 Dedicated to St. Marcellus, patron saint of the city and Roman centurion. Designed with a Latin cross floor plan, the current distribution dates back to the 17th century, although the Gothic tympanum is conserved. The interior contains a large high altarpiece and other secondary altarpieces with expressive sculptures by Gregorio Fernández.
Marcellus, a Roman centurion of the Legio VII Gemina, was martyred in Tangiers and is the patron saint of the city. His remains were brought to Leon by King Ferdinand in 1493. The Church of Leon celebrates his saint's day on 29 October.
The church was founded during the reign of Ramiro I and rebuilt in 1096, with a hospital alongside to care for pilgrims.
In 1588 the master builders Juan del Ribero Rada and Baltasar Gutiérrez designed the current church in the Herrera style. The church was completed in 1627.
In the main chapel, the large 18th c. altarpiece contains a marvellous sculpture of the saint by Gregorio Fernández, of the early 17th c. The sculptor also carved the Immaculate Conception of the chapel on Gospel and Crucifixion side of the right chapel. The work was commissioned by Antonio de Balderas, and is regarded as one of the artist's most exceptional works.
The silver chests are also well worth seeing.