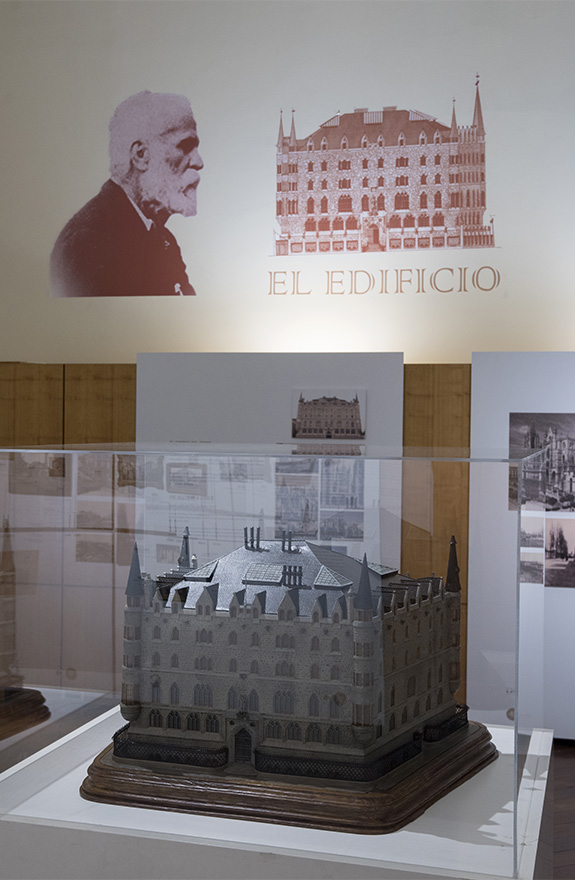 At the end of the 19th century, a young architect who had never left Barcelona crossed the peninsula to build a textile warehouse in Leon. His name was Antonio Gaudí, and the building was the Casa Botines. A unique work that other cities can only dream of.
The Casa Botines is an essential part of any architectural tour of the city. No study of art history or architecture neglects to mention the building's originality or its contribution to the world of construction. It was declared a National Historic Monument in 1969 and is an amazing example of what architecture as an art form is capable of.
The Museum, whose mission is to show visitors the history of the building, Antonio Gaudí and 19th and 20th century art, has exhibits of the Collection of the Fundación España-Duero with works by artists such as Ramón Casas i Carbó, Raimundo de Madrazo, Joaquín Sorolla, José Navarro Llorens, Ignacio Pinazo, Nicanor Piñole and Joaquín Mir Trixet.
The magic of Gaudí is present in many details such as the Catalan vaults, the cast iron columns, the stained-glass windows on the first floor, the light well, the wood and iron stairway and the top floor with the original tower of 1893, amongst other curiosities.
Casa Botines is one of the most interesting buildings in Spain, with its corner towers that make it look like a fairy tale castle. The Gaudí of Casa Botines shows the man as an architect, an artist who knew how to seamlessly combine technical skills and art.
An essential visit for lovers of Gaudi's work and for any visitor to the city.
ENTRANCE FEES
General Access: € 8
Reduced General Access: € 5
Premium Access: € 12
Reduced Premium access: € 8
Groups: € 8
Free: children under 7 years, accompanying the blind, accompanying group teachers (1 every 20 people), tour guides
group companions.
Wednesday: Free Noble Floor and Premium Access: € 7 / € 5 reduced
Urban Route: route + museum: € 15 / € 11 reduced. Route only: € 8 / € 5 reduced.
Contact
Address: Plaza de San Marcelo 5. 24002 León (España)
Tel.: (+34) 987353247
Website: www.casabotines.es
E-mail: info@casabotines.es