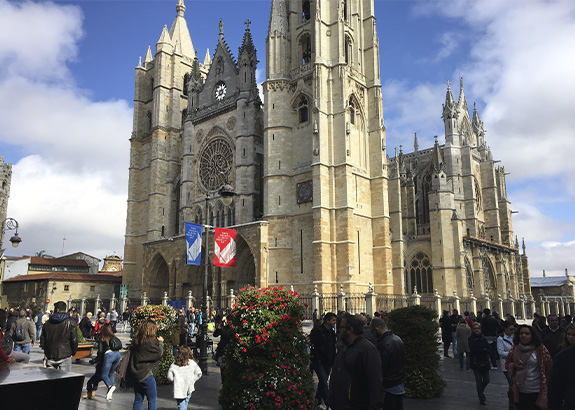 Leon is an ideal place to visit at any time of year. There are so many reasons to go and even the cold could be one of them, because one thing (besides the cold!) you will feel as soon as you arrive is a that it's somewhere where you can enjoy the really important things of life, the real things. A day strolling around the streets, a glass of wine with a couple of the delicious range of the city's famous tapas at a crowded but friendly bar or restaurant, do some shopping at the small traditional shops and stores, try some of their delicious products, take a break and do it all over again.
And all this is going on in a world full of culture, in a city full of life that never stops evolving, Leon is a city with one of the largest number of events in Spain: concerts, museums, theatre, festivals, exhibition spaces, sports events, traditions… a place where you'll never be short of things to do and see.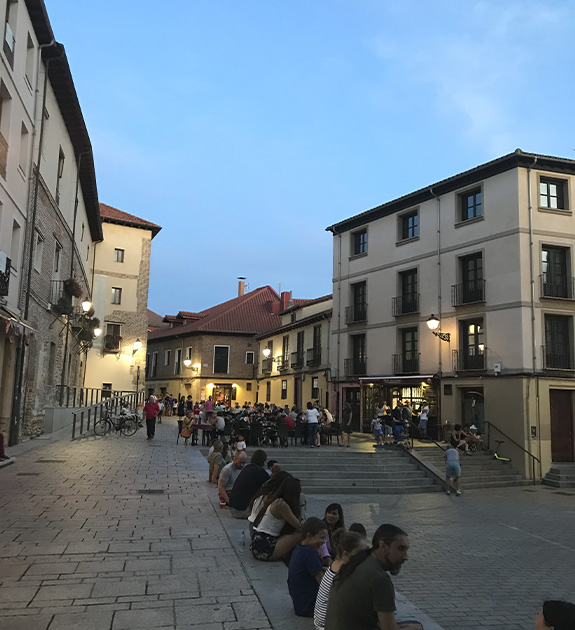 Autumn makes it mark and fills the plazas with leaves and wonderful cuisine. Festivals, music and theatre fill the city. The Fiestas de San Froilán begin under the light of the autumn sun, the most popular event of this time of the year for many locals.
Winter with all its frosts and mists just can't keep a good leones down, and they head on out to fill the streets, stores and bars in search of the typical flavours of this time of year such as hot broths, the famous garlic soup and other dishes to warm the body and soul, served in surroundings full of magic and excitement, because at this time of year there is magic everywhere in Leon, not to mention the "mod" ambiance who fill the city with life, colour and music in December.
Spring comes and another cycle commences, and Leon is no exception to the rule. Unforgettable moments in parks and terrace bars. Holy Week, an amazing spectacle in this region, where all the bars serve limonada (a mixture of wine and fruit), the ideal drink for the season, and traditions such as Las Cabezadas are celebrated.
Summer, the streets warm up and nights are long and vibrant. Now's the time to leave the city and enjoy the natural surroundings that are another special feature of Leon.
You can never get bored in this city of kings, there's always something new to see and do, and any time of the year is a good time to come, and return; don't let them tell you about it, come and experience Leon for yourself.