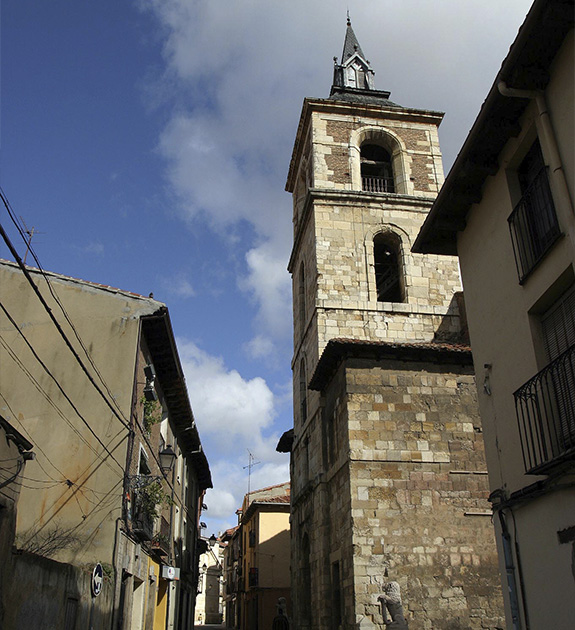 SITE OF CULTURAL INTEREST SINCE 1973
This Romanesque church can be found close to the Way of Saint James on its way through the city. This can be seen in the church's first name, while the second refers to the market held in a nearby plaza.
The floor plan consists of an irregular basilica with three naves, with no transept, which widens towards the end.
A 15th c. sculpture of the Our Lady of the Way can be seen at the high altarpiece, from the 18th c.
The two side altars are the work of José Suárez Gavilanes and dedicated to St. Joseph, St. Francis Xavier and St. Eloy.
Other elements of interest are the side-chapel by Manuel de la Lastra Alvear, decorated with mural paintings in 1761, and the Romanesque grillwork (12th c.) with spiral designs that can still be seen in the windows of the main facade.