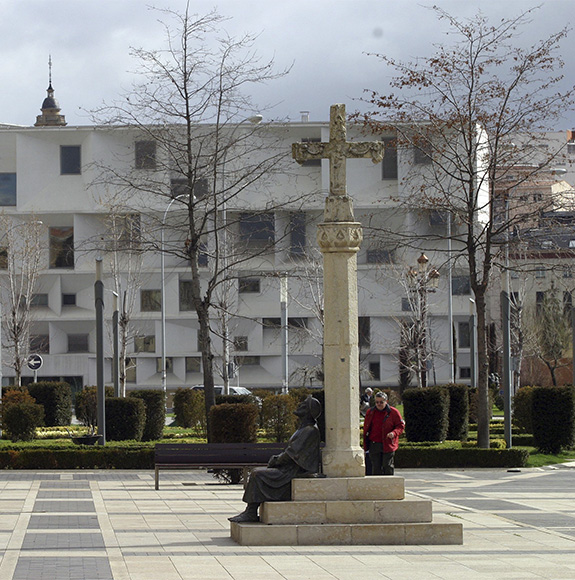 The square extends to the base of one of the most important monuments of the Spanish Renaissance, the Convent of San Marcos, now a Parador de Turismo (Parador Hotel), whose imposing Plateresque facade is the main feature of the square.
The building's origins go back to the 12th century when a hospital for pilgrims of the Way of Saint James was built there; it was also the official residence of the Order of Santiago in the Kingdom of Leon. The old building was demolished due to its poor condition and in the 16th, construction commenced on the present building, which was completed in the 18th century. The building has been put to many uses over the centuries: a prison, where one of its most illustrious inmates was Francisco de Quevedo, Veterinary School, mission house of the Company of Jesus, concentration camp during the Spanish Civil War and post war period, cavalry barracks, etc., to its present condition as a 5 star luxury hotel.
The plaza is one of the most important points on the Way of Saint James through the city and here two routes come together, the French Way to Santiago and the Way of the Salvador to Oviedo. A stone crucifix in the middle of the plaza with a pilgrim resting at its feet pays homage to the thousands of pilgrims who pass through the city every year on their way to Santiago and the saint's tomb.