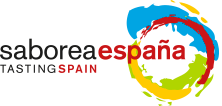 Leon is a member of Saborea España, a product club and brand name for Spanish tourist cuisine.
It is the first Spanish platform with an international focus and sets out to boost Spanish tourism and cuisine. Members include Hostelería de España, the Federación de asociaciones de cocineros y reposteros de España (FACYRE), the Organización Europea de Cocineros (Euro-Toques), the Asociación Española de destinos para la promoción del turismo gastronómico  and  Paradores de Turismo, and receives institutional support from Turespaña (Ministerio de Industria, Comercio y Turismo).
Networking by the five partners led to the creation of Saborea España and a common objective: transform culinary products into high quality, unique and specialised experiences for the tourist. A different way to discover Spain, a special way to savour every trip that goes beyond mere gastro-tourism.
As a member of the network, Leon plans to enhance the value and importance of cuisine at the destination, with two clear objectives:
Extend the concept of gastronomic tourism by working on authentic and local cultural culinary concepts.
Encourage more ambitious and innovative promotion and marketing, identifying and attracting new markets.
For more information, go to  tastingspain.es